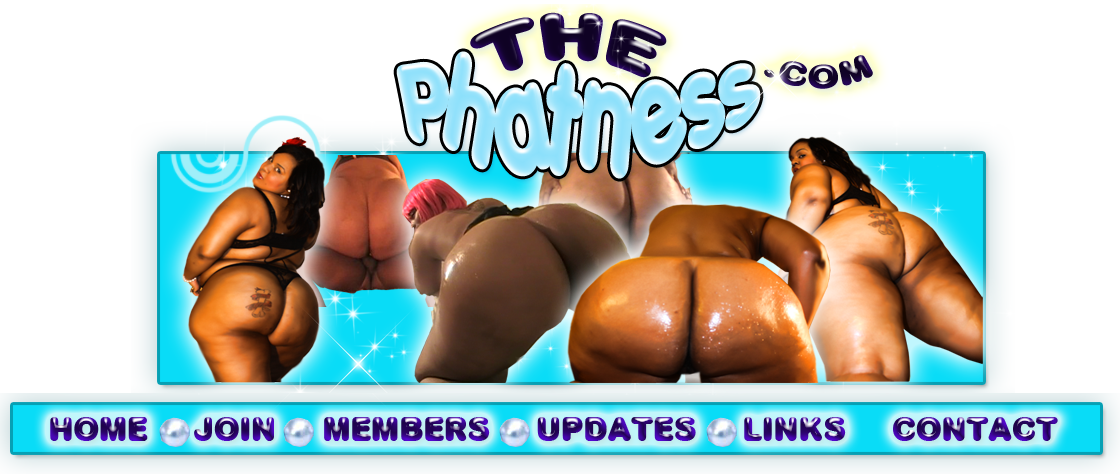 UPDATE PAGES
Introducing MIA X
I had to welcome scrumptious back to properly. With an ass so big, I had to suck that clit from the back and rub, grab and smack that giant booty. She repays my welcome with a welcome of her own sucking so sweetly before the real fun commences.
Scrumptious poses for you with that GIANT BOOTY
Mz Fire by nature is somewhat shy. But when she gets on top she is about getting her nut. I let her take control for the most part since riding seems to be one of her favorite positions.
Mz Fire wet and ready
Scrumptious has returned to the phatness, still beautiful as ever. In this video she is having a photoshoot conducted by Perriea Gushmore. She does a good job capturing the lovely plumpness of this amazing SSBBW. There is plenty of bending over, booty shaking, squatting and much more.
More of Scrumptious .. nekkid
Mz Fire returns the the phatness once more. One think I love is a nice lapdance so after she did a nice little dance. I had her give me a lapdance, without no pants, this eventually lead into some riding. Then she take the dick deep missionary. I try not to go to hard on her but sometimes that can be a little difficult.
Mz Fire thick booty
Part two of our personal video. I give it to fallon fierce hard until she cums and a bust a nice nut on her big plump booty.
Scrumptious returns ... nekkid !!!
Kalyani keeps on riding, but this time things get a little aggressive as she get that nut and I get mines.
MZ FIRE RETURNS
Me and Fallon Fierce had made a private home video in my apt. We had shared this video on a popular amateur video site, well some of it but not all of it. I decided it was finally time to let all of it out. Some of you probably seen some parts on some tube sites here an there, but here is the real deal, the whole shebang, part one
Fallon Fierce naked and shiny
Kalyani favorite position is being on top, with that plump booty and those long legs, there aint nothin wrong with that
Fallon Fierce round 3 pic set 2
Kitty Galore finally gets that nut!!! But not before riding that dick with intensity and a final backshot poundout!!
Fallon Fierce round 3 pix